CLIZIA
A journey of emotions to wear
My name is Clizia Ornato, and I am a jewellery designer. Dynamic and visionary, I always have a suitcase beside me with something to take out or something to put in it.
I love African dance and cultural anthropology. I am intrigued by ancestral traditions and contemporary design.
If you also love to travel, even if only with your imagination, you will understand how much I love to observe the world with respect and amazement, openness and curiosity. I like the exchange of travelling, the feeling of being alive, the breeze in my hair and the courage to encounter what is new. Wherever I go, I am interested in local fabrics and handcrafted creations because with their universal language they are able to convey the values of an entire society.
In turn, I design and create jewellery rigorously hand crafted in Italy to share and make these tales of exceptional experiences wearable: interweaving of materials, places and times, but above all of emotions.
By embracing your uniqueness, each jewel completes its path, and its story continues together with yours.
Thank you for being part of this adventure!
Do you want to share your emotional bond with a Clizia Ornato jewel? Send your story in the form of words, images or music: you will be an integral part of the cliziaandlove community
Maison d'Artiste Bologna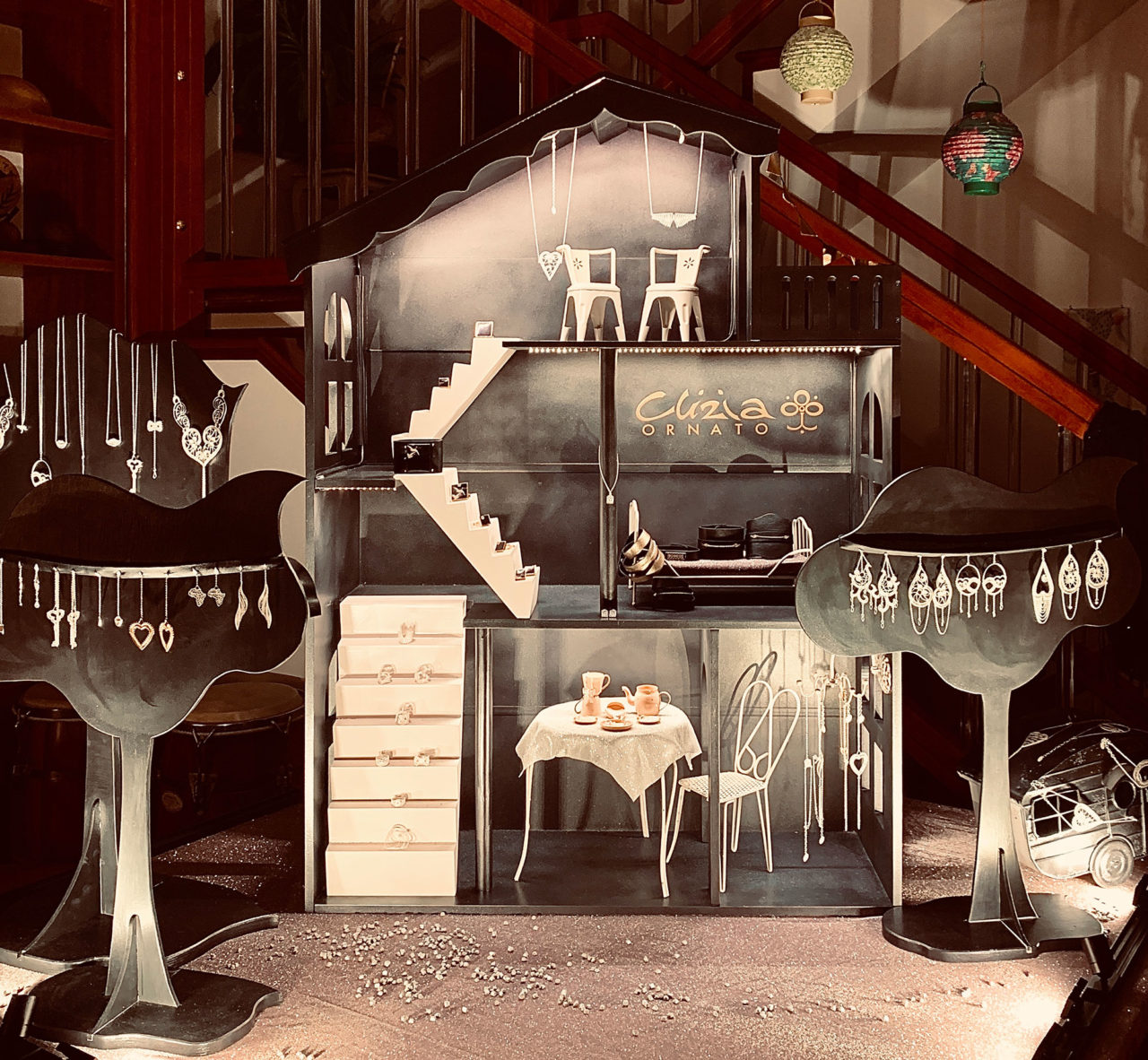 The charm of these encounters is the engine that drives me to realise jewellery.
From this assumption, the idea of occasionally transforming my home in Bologna into a place of artistic and cultural aggregation was born.
More than an art gallery and more than a simple house: Maison d'Artiste is an eclectic container that blends public and private to trigger new synergies between everyday life and creativity.
In addition to continuously hosting the showroom dedicated to my jewellery collections, it is the site of events dedicated to Italian artisan excellences. During these happenings by invitation, four artists / milliners / sculptors / stylists with a sensitivity similar to my creation propose their works, displaying them each in a room, which is transformed into an atypical showcase for the occasion. This is how unprecedented paths that connect different expressive languages, people and spaces are born.
The result? New ways of experiencing art, precious moments of sharing and a unique experience for all participants!
Are you a creative person and want to be part of this project? Send your application here
Are you interested in visiting Maison d'Artiste? Make an appointment or subscribe to the newsletter to receive invitations to upcoming events and be part of this universe.
Jewelry Portait
While waiting for the doors of Maison d'Artiste to reopen fully and safely, the Jewellery Portrait initiative was born.
Starting from March 2020, international illustrators and artists have reinterpreted my jewellery lines with their distinctive style.
I do not hide the indescribable emotion in receiving portraits that speak of my creations, like the one you see here alongside.
The project is still alive and evolving and for the moment it is moving mainly online. The fact remains that all the works and their authors will be as soon as possible the undisputed protagonists of the next live event in Maison d'Artiste.
Do you want to realise your own illustration and become a Jewellery Portrait author? Send an email to participate.
BIO
Clizia Ornato is an Italian designer who lives between Bologna and France. Born in Turin (1979) Clizia lived in Chiavari, then in London and Bologna.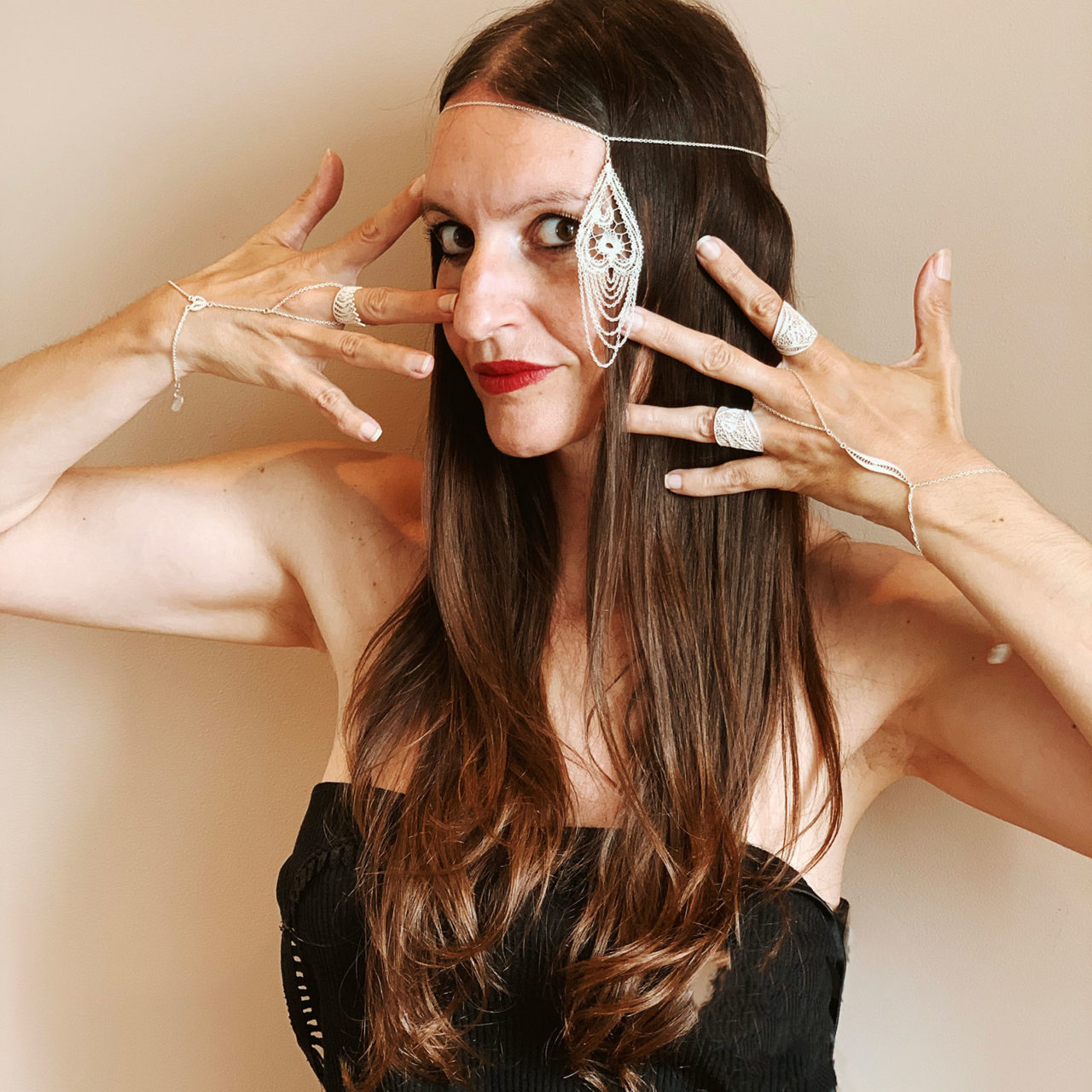 Here, in Via Vizzani 8, she opened her Maison d'Artiste atelier where, in addition to her jewels, she periodically hosts collective exhibitions in synergy with artists akin to her art.
She graduated from the University of Bologna with a thesis in cultural anthropology on West African griots – social mediators who play the role of preserving the oral tradition of their ancestors and perpetuating the richness of tradition – after spending long periods in Guinea. and Mali.
She also travelled to Asia, Europe, the United States and Latin America, intrigued by the infinity of languages contained in local artefacts and their aesthetic and anthropological worth. Since 1999 she has been realising autobiographical jewels, transforming the objet d'émotion encountered during her research path into exclusive collections with a contemporary taste.
These lines become journeys and poems to wear, full of charm and a mirror of her personal cultural, emotional and aesthetic interpretation of the world.
From 1999 to 2002, the jewellery designer worked as an interior decorator for Crea with Casaviva by Mondadori and for Vera Magazine, gradually moving from home decor to personal adornment.
Since 2005, her collections have been presented to the public and buyers of major international fairs such as White Milano, Who's Next Prêt-à-Porter Paris, Vicenza Oro, Joya Barcellona, Ambiente Frankfurt and Sieraad Art Fair Amsterdam.
Since 2003 her jewels have sparkled on the most famous magazines in the sector including Glamour, Elle, Marieclaire, Io Donna, Vanity Fair, Vogue Gioiello.
In the center of Milan, Clizia Ornato is opening another atelier / concept store in Via Paolo Giovio 8. An emotional place where her artistic path is summarised and within which the public can personally experience the seductive atmosphere narrated by these jewels that speak of travel and culture, dreams and traditions. All made exclusively in Italy.
THE CHARM OF THE INTERLACING IS THE MAGIC THAT DRIVES ME TO DESIGN JEWELS